Search for your favourite recipes
ABOUT ME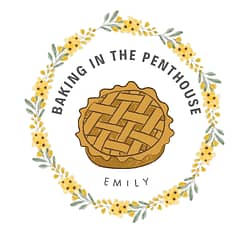 Hi!... I'm Emily and welcome to my penthouse kitchen. I am a lover of food and all things beautiful. My goal with Baking in the penthouse is for you to fall in love with yourselves through cooking, and to enjoy the joy of creating delicious meals which your family will love. I hope you enjoy this blog and find recipes that will become your family's favorites.
cheers,
Emily
Recent posts
November 29, 2023


November 22, 2023

November 16, 2023

Be the first to know every time I upload a new recipe
Archives
AFFILIATE DISCLOSURE
This page contains affiliate links, meaning I get a commission if you decide to make a purchase through my links, at no cost to you. Please understand that i have experience with all of these products, and I recomment them because they are extremely helpful for me in my cooking and baking.